How do we know whether something is true or not? Sometimes we can compare a claim about what is true to the evidence of our own senses. But the world is too large, too detailed, and too distant to check every truth for ourselves. Instead, much of what we accept as the truth is based on social systems of trust and belief, and on forms of evidence that gain their validity from the status of people and institutions.
---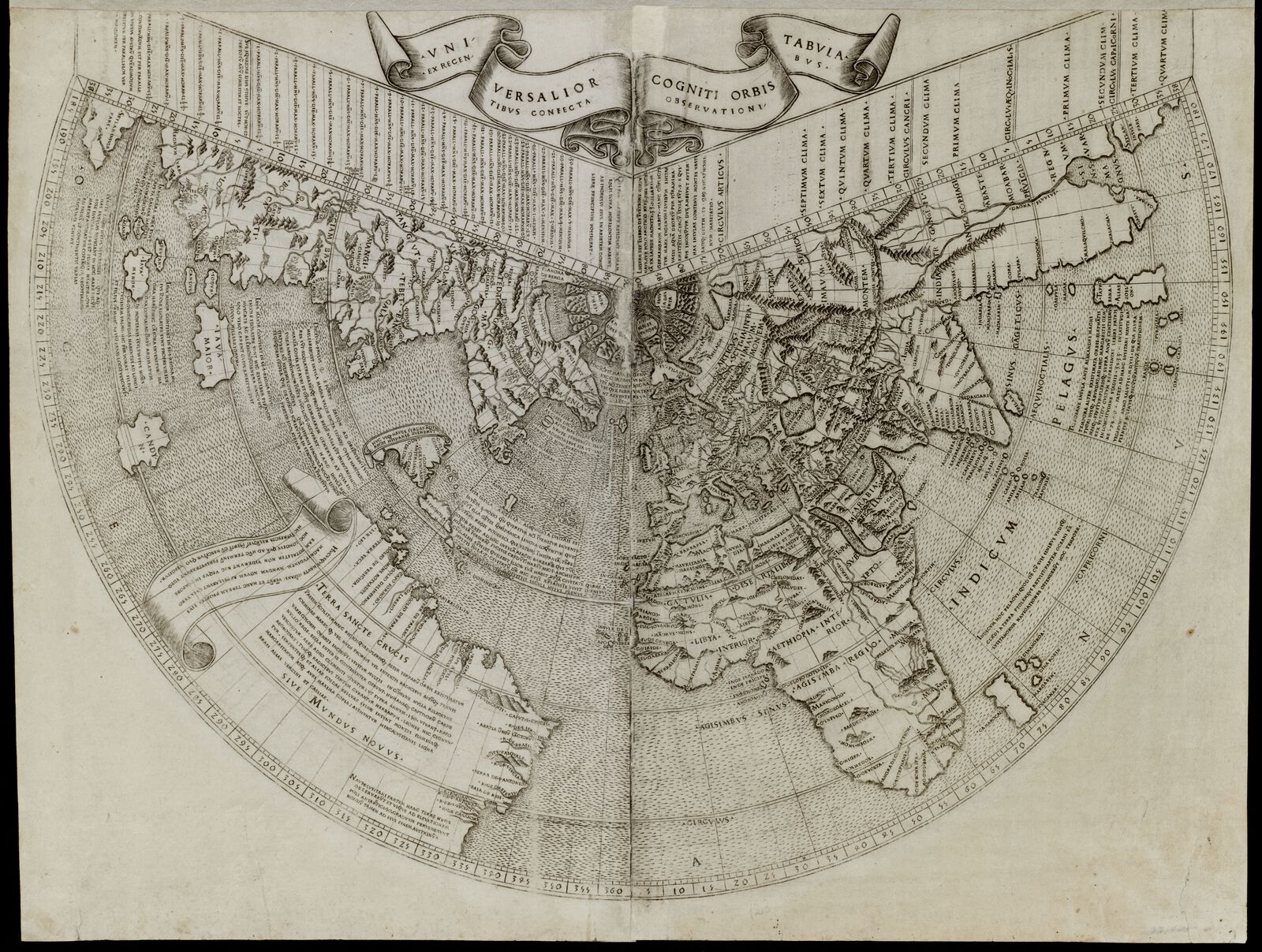 For European scholars of the early Renaissance, the most authoritative picture of the world was the one laid out by the geographer Claudius Ptolemy in the second century. Ptolemy's Geography depicted the world divided into climatic zones, with the continents known in classical antiquity centering on the Mediterranean. But by 1507, when the Dutch cartographer Johannes Ruysch published this map of the world, the Europeans had stumbled into the Americas, throwing Ptolemaic geography into doubt. This map shows a struggle to reconcile two competing versions of the truth less than two decades after Columbus's voyages. Ptolemy and the authority of ancient scholarship was still considered to represent an unimpeachable truth—but cartographers couldn't simply ignore the information that was coming from the other side of the Atlantic. Ruysch, like others, tried to bend the information about American continents to fit their geography into the system of the Ptolemaic worldview.
---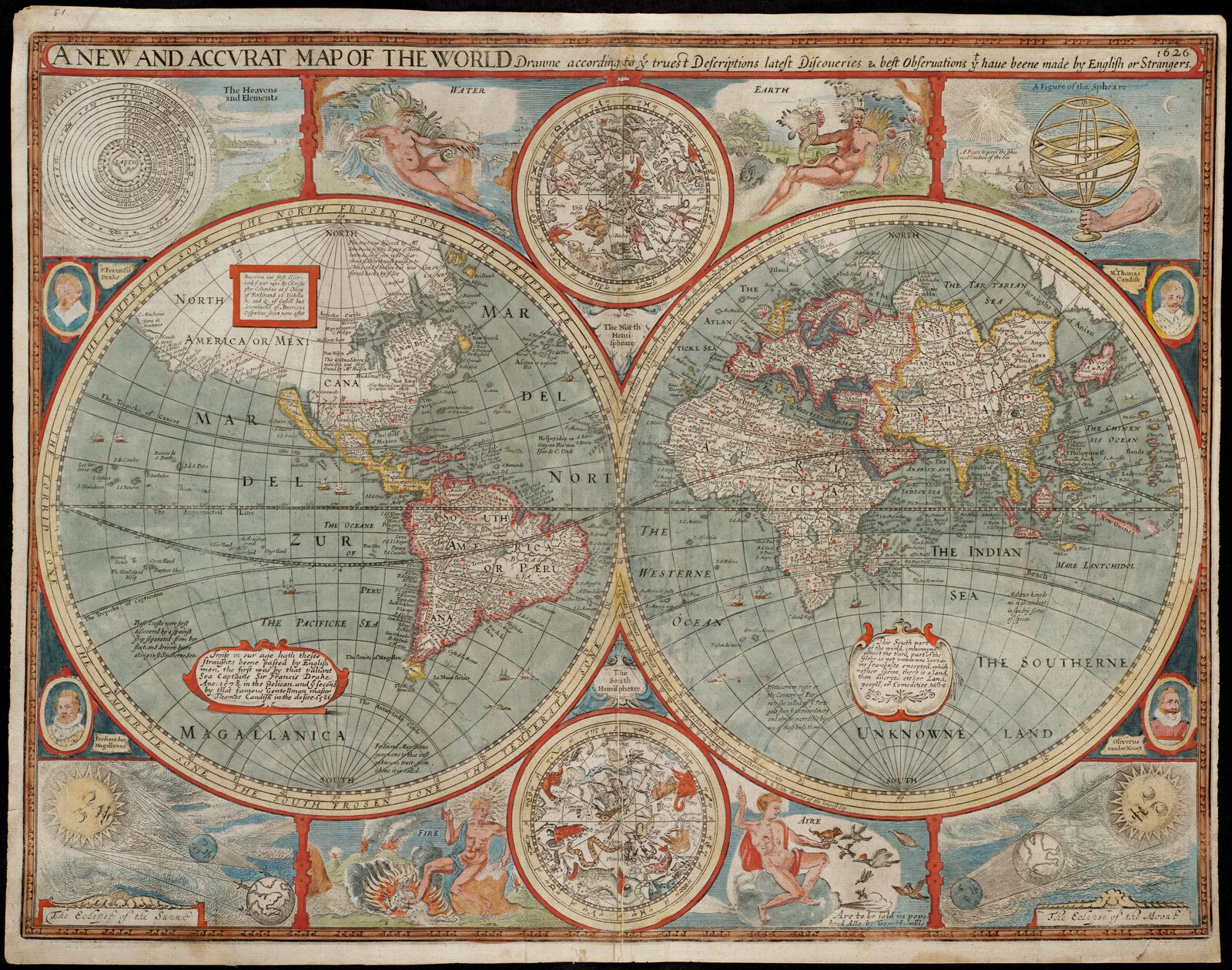 By the early seventeenth century, European exploration in the Western Hemisphere had confirmed that the Americas were in fact two large continents that existed completely outside of the framework of Ptolemaic geography. As voyages returned to Europe with new information about distant lands and oceans, cartographers scrambled to revise world maps to account for the new knowledge. The title of this 1626 "New and Accurat Map of the World" by John Speed advertises its own reputable status. The English word accurate originally meant "done with care"—suggesting that accuracy is as much about how a map was made as it is about what information it presents. Speed was a careful, diligent cartographer, but this map shows California as an island. Speed wasn't necessarily lying; he was just relying on what limited knowledge was available to English mapmakers. This map also shows another piece of truth that was undergoing a social shift at the time: a geocentric diagram of the planets orbiting the earth, published just at the same time that Galileo was fighting the church over whether astronomical observation or ancient authority held the most persuasive explanation for the universe's orientation.
---