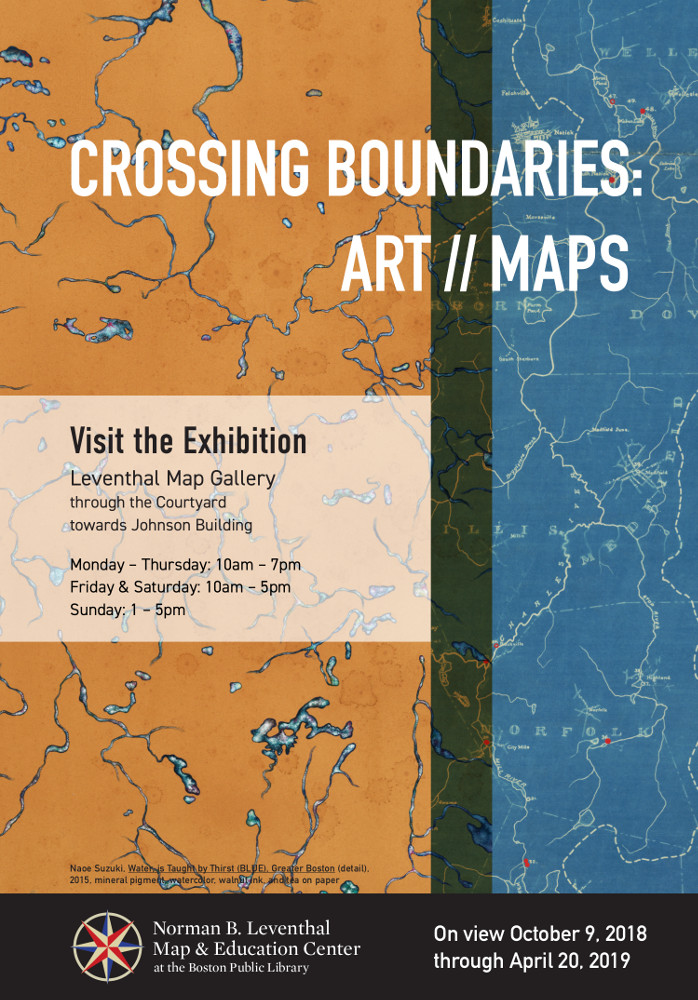 Crossing Boundaries: Art // Maps
October 9, 2018 – April 20, 2019
When the imaginative journeys of contemporary artists incorporate elements from a cartographer's toolkit, these borrowings can add narrative, semi-narrative or abstract depth to a work of art.  To offer comparison and commentary to encourage exploration of each artwork, maps from several centuries have been selected from the collection of the Norman B. Leventhal Map & Education Center at the Boston Public Library. Our intention in presenting these juxtapositions is to cross the traditional boundaries of art and cartography to stimulate fresh appreciation of both media.