Purchasing a reproduction
We offer fine art quality reproductions of all the maps in our Digital Collections which are not under copyright.
To purchase a reproduction, visit our Digital Collections portal. (For more information about searching our digitized material, see Searching the Collections). If a map in the Digital Collections portal is available for reproduction, you will see a link with the text "Buy a Reproduction" in the "Share" panel. Clicking this button will take you to our reproduction purchase form, where you can select dimensions and paper stock.
Our reproductions are serviced by a third-party vendor. For more information, or to check on the status of an existing order, please email us at frontdesk@leventhalmap.org.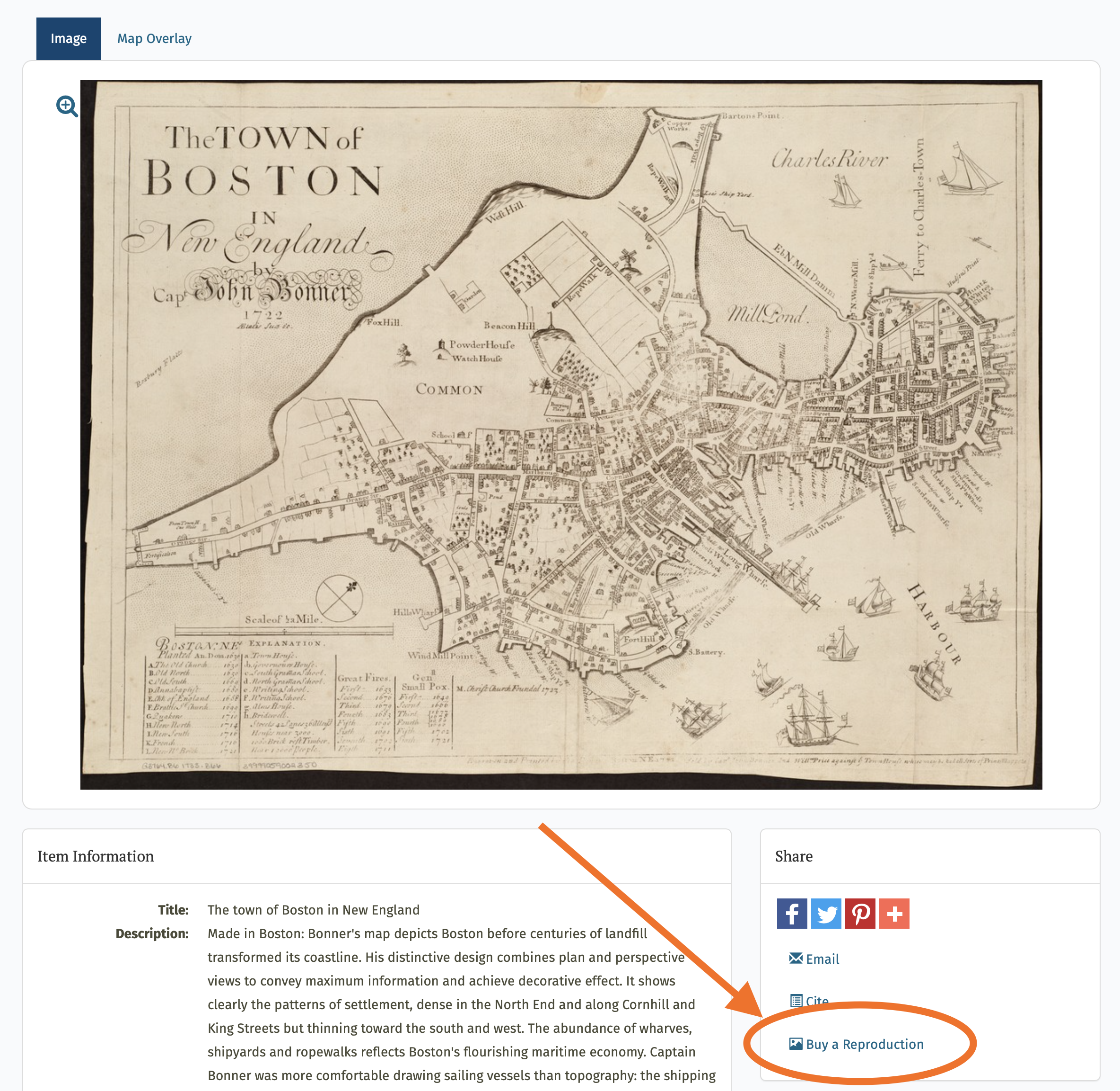 Requesting a low or no cost reproduction
We support the work of cultural, educational, and environmental nonprofits and government agencies by offering low or no cost reproductions printed in-house. Requests for subvented reproductions should be made by nonprofit organizations who plan to display the objects in a public or classroom setting, such as a trailhead kiosk, bulletin board, classroom table, or similar display.
We generally include bibliographic information and a QR code link to the collections object in these complimentary reproductions. You can request in-house reproductions printed on both heavy stock paper and adhesive vinyl.
Please fill out this form to submit a request for a low or now cost reproduction.