A New Mapp of the City of London &c….
London: Thomas Bakewell, 1745
59 x 104 cm
Engraving with subtle, hand applied colors; mounted to paper and linen
Save this map for $1500.00
How to save this map
Email acody@bpl.org with the name of the item.
Once your item has been reserved you may mail a check or donate online. Remember to select Conservation as your gift designation.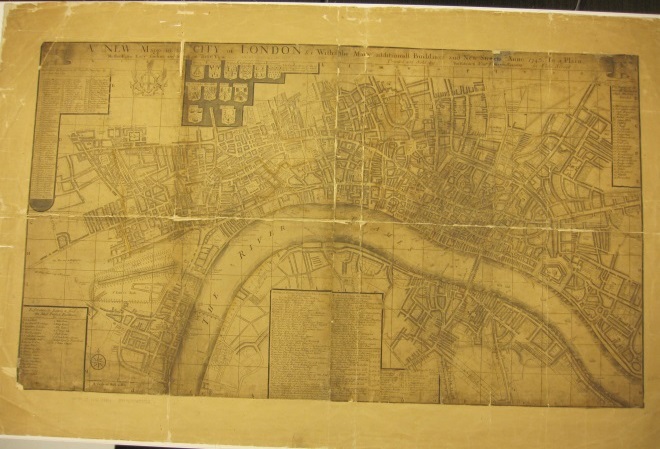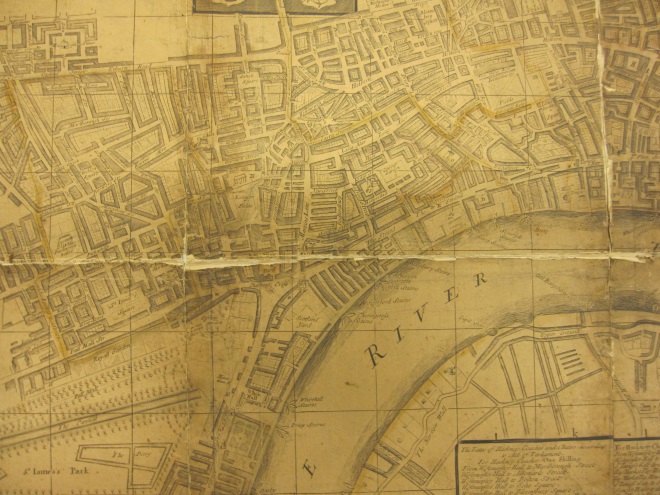 Back to all Save a Maps