America Transformed: Mapping the 19th Century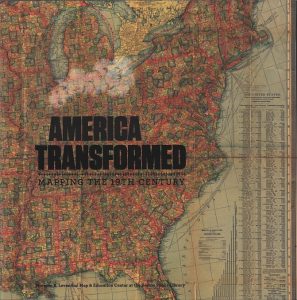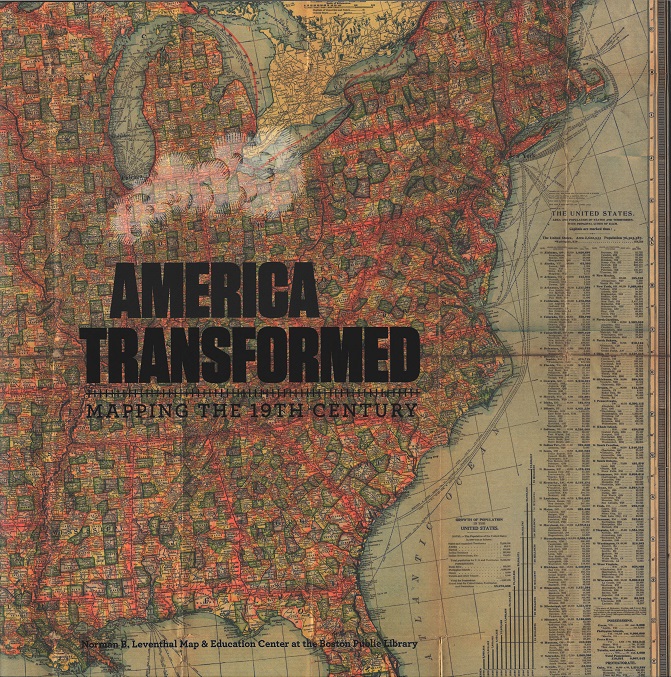 An exhibition organized by the Norman B. Leventhal Map & Education Center at the Boston Public Library, May 4, 2019 – May 10, 2020.
As Euro-Americans began to cross the Appalachians and move westward in the 1800s, North America was mostly a vast territory of tribal homelands where a multitude of indigenous people had lived for thousands of years. Over the course of a transformative century, the United States enveloped this domain into its control, radically reshaping the physical and cultural landscape. This process of nation-building set the stage for today's United States, but also had devastating consequences for the land's prior inhabitants. This story is told through a series of essays and an exhibition catalog featuring curatorial interpretations of maps, documents, and objects. Through the thematic categories of land, economy, transformation, and population, this exhibition exposes how the United States went from an agrarian society hugging the Atlantic coast to a transcontinental empire over the course of a century — and it confronts the brutal processes of violence and racism whose legacies shadow into the present day.
The full-color, 212-page catalog of the two-part America Transformed exhibition is available for purchase in both hardcover and softcover editions. This richly illustrated book features reprints, details, and captions of the maps shown in the exhibition, along with seven essays exploring the various dimensions of America's momentous nineteenth century.
Order a catalog below. You may pay via PayPal or credit card. Prices do not include shipping and Massachusetts sales tax. Proceeds support providing this exhibition free to the public.